December is here, and I can feel Christmas in the air.

We usually head into the country to be with the family for the festive season.

This means that all the decorating and tree putting up … just needs to come down, then be stored again.
My solution, make a Christmas Tree quilt which could be hung on the wall, then taken down, rolled and stored till next year.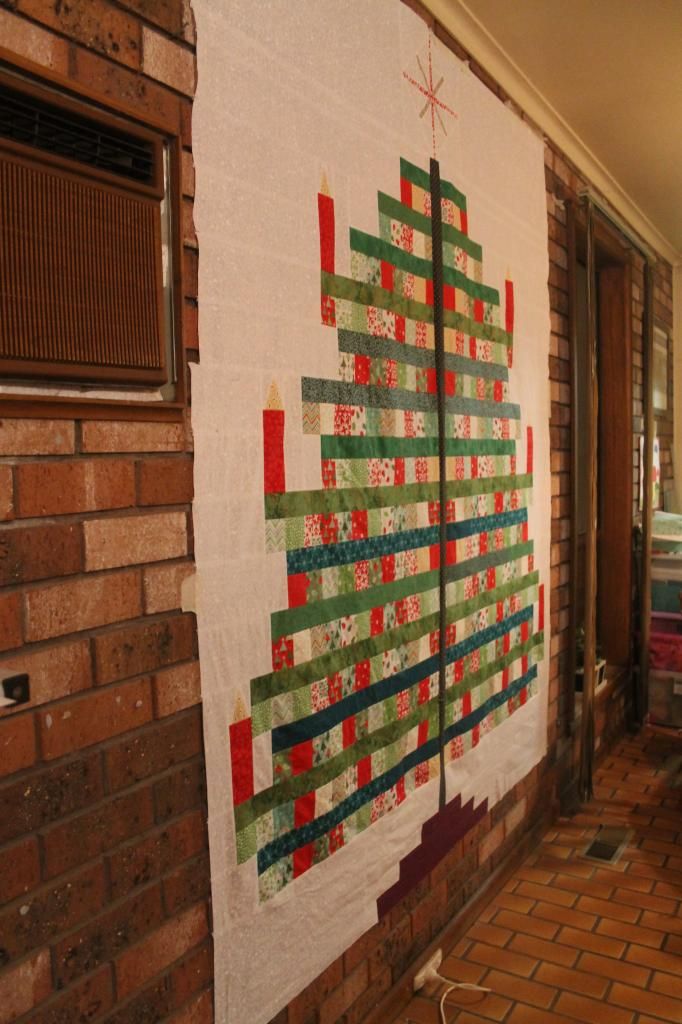 Who knows, I might even let it be used as a fundraising tree for a local charity, but then again, it may just become a family favourite.
I drew it out on graph paper and got cutting on a layer cake of Joy, by Moda.
I used some of the birthday fat quarters I received this year, in the requested Christmas colours.

It will be nice to look at those fabrics and know where they came from. I then was a very lucky girl, and was offered the chance to use a longarm to quilt it myself.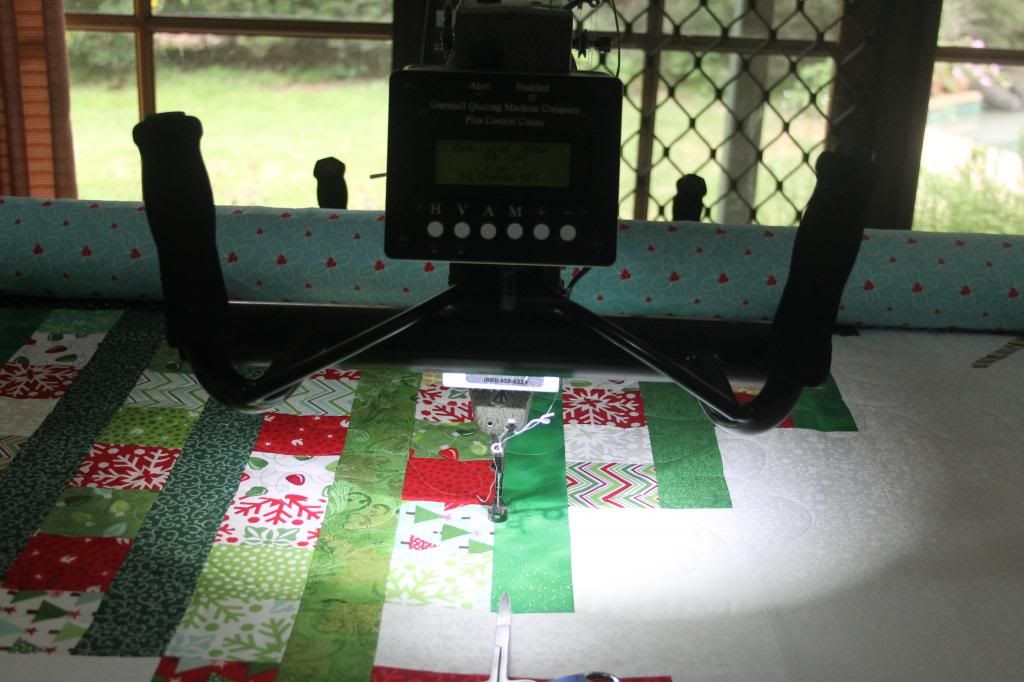 A Gammill Classic, it is a beautiful machine!! Making it hum in just the right way is a feeling too lovely to describe for this family orientated blog!
Kay was so patient in teaching me all the things that go along with quilting on a longarm. Loading, casting on, off, unloading and starting and stopping.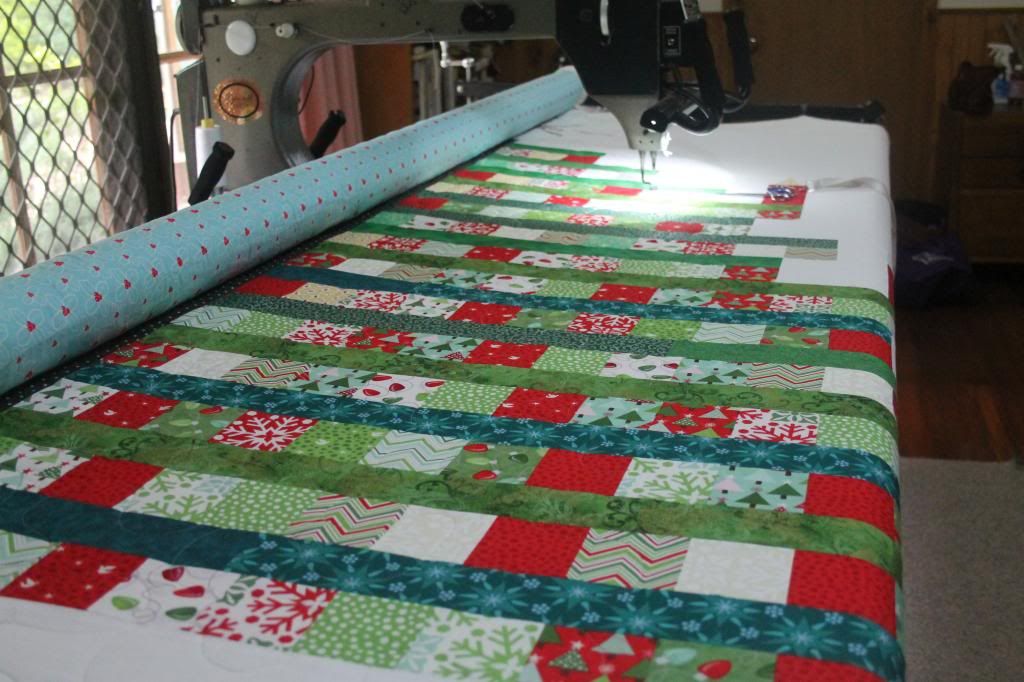 It is much larger than anticipated,
however one can never have too big a tree!
I also had the opportunity to quilt my lantern quilt. Pieced a year ago, it has been waiting till I had just this chance!
While I quilted a simple large stipple on the tree quilt, to get a feel for the machine ... I really wanted to give a more custom feel to the lanterns.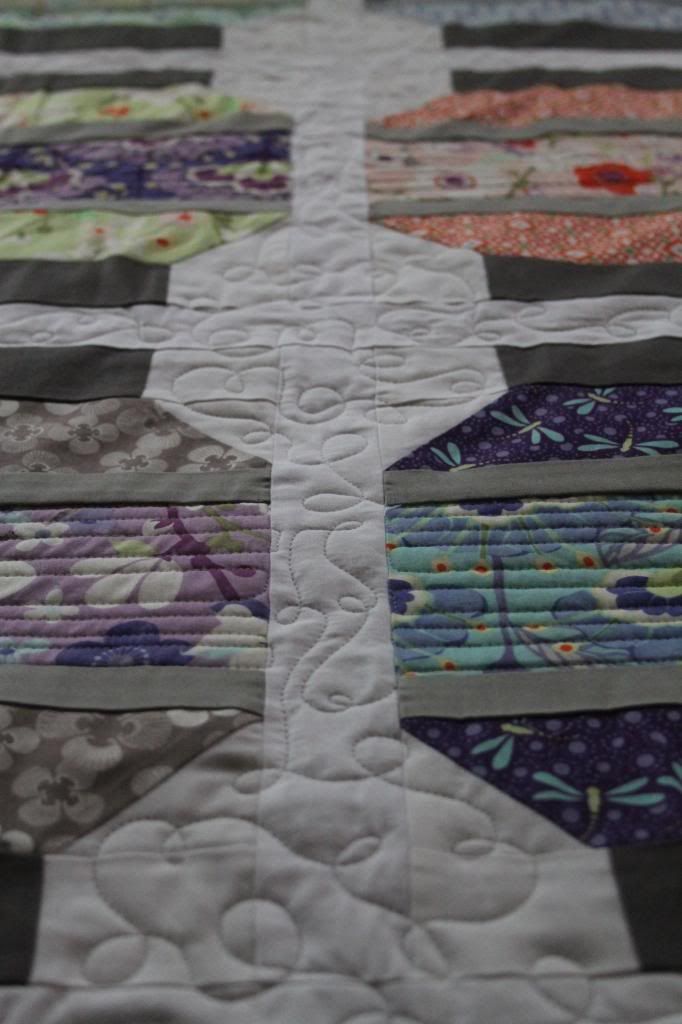 Not as square as the tree quilt. My piecing has improved out of sight in a year ... there are some slight puckers in a couple of places.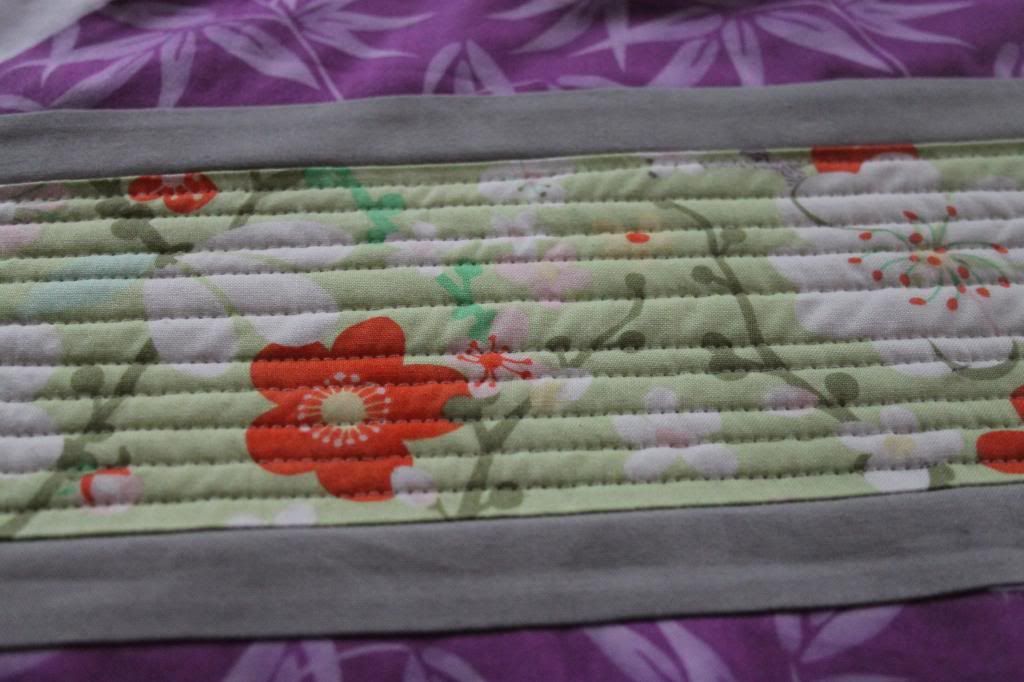 I quilted a loopy stipple in the white background and then some organic straight lines, horizontally across the lanterns. This creates a lovely tactile as well as visual texture.
The border I did a loopy flower, to kind of mimic the orchid in the fabric pattern. Not sure I pulled it off that well, but for free motioning on a longarm, for the first time ... I am pleased.
Now to bind and put a hanging sleeve on the tree quilt, so it can be hung and presents placed around the bottom.