Christmas Trees are all the rage right now.
The seasonal spirit has definitely been hanging around here, and it has seen me make my own.
It is a massive 90 inches x 76 inches and reaches from
floor to ceiling in my home. It is too tall for the back fence!!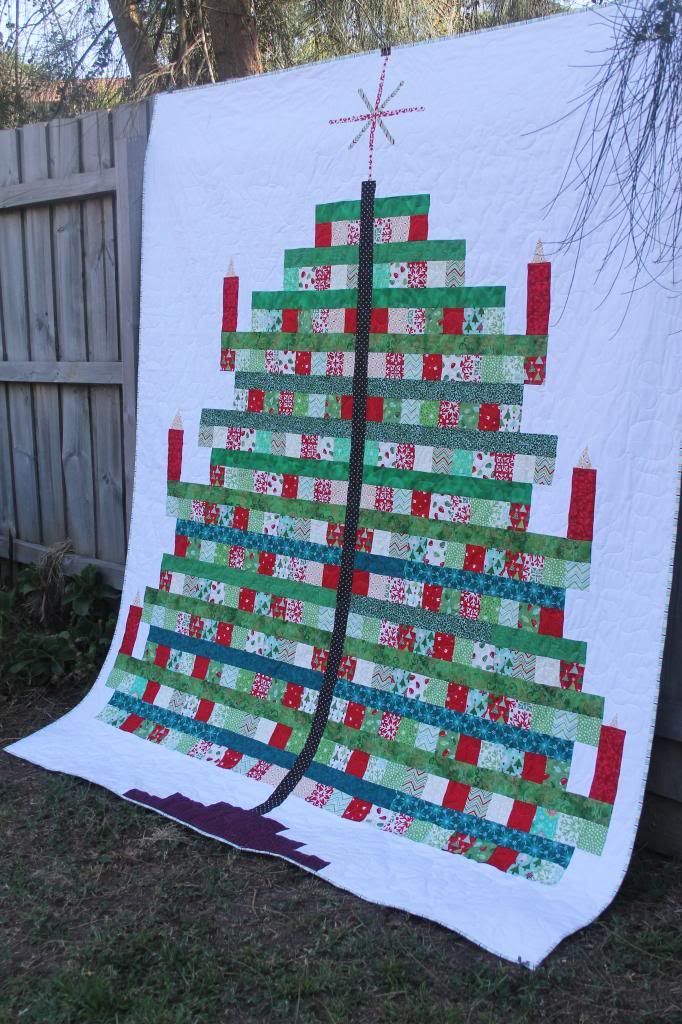 This quilt is the largest quilt I have ever made, and first I have quilted on Kay of Shocking Hocking's, Gammill longarm quilting machine!!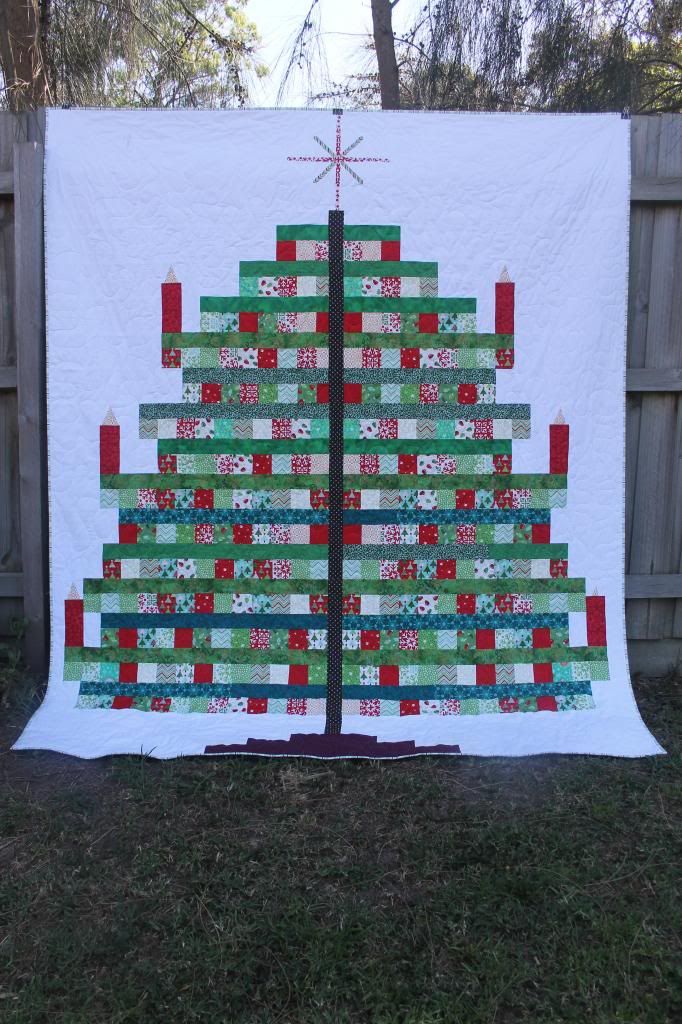 I did a simple, large stipple to get used to the weight of the machine and all the other bibs and bobs that go along with loading, quilting and unloading a quilt of this size. It is made from a layer cake (with loads left over) of Joy by Moda, some christmas fabric I recieved in a birthday fq swap, and fabric from the stash. The backing, of which I don't have a pic, is a Henry Glass fabric in a baby blue with red holly from the Barbara Jones from Quiltsoup's Over the River collection. The binding is in the co-ordinating stripe. All bought for a song at Darn Cheap Fabrics!!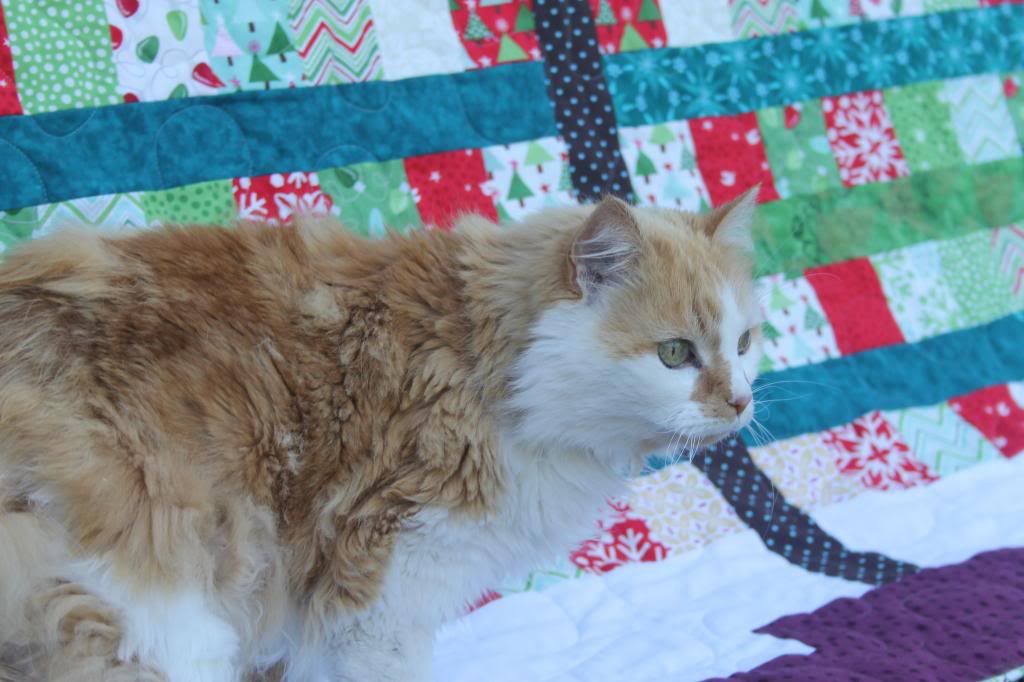 I have learnt a lot in this process.
Now to get those hooks placed, so the tree can go up on the wall!