Since beginning quilting in 2011, I have always been in awe of all the beautiful feathers quilted into many of the quilts I admire.
I had never been game enough to try one for myself.
The time to put all that fear aside … is NOW.
A charm pack of Ruby by Bonnie and Camille has been waiting for a special project.

This cot sized quilt has seen my try new things (to me!), namely setting blocks on point, and quilting a feather.
I matched each charm square with a square of Kona Ash and made half square triangles, then sashed and bordered the quilt top with white organic homespun.

This really lets the colours pop.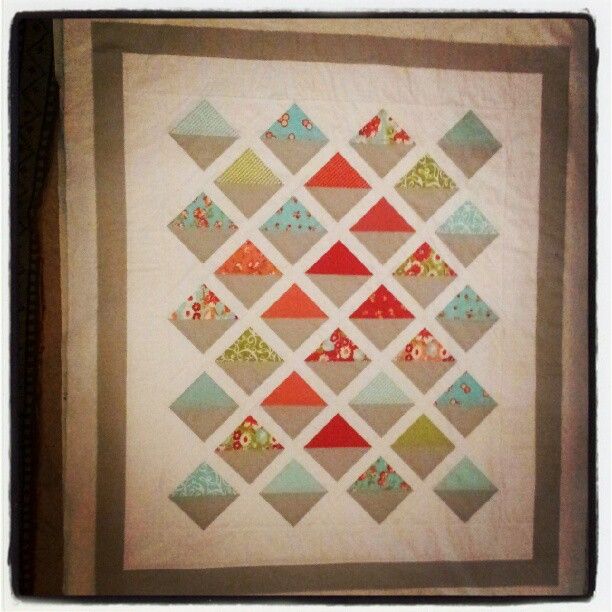 I quilted pebbles between all the blocks, then got busy with a pencil and paper and practiced feathers over and over.
I decided that instead of procrastinating and giving into my fear … I should just quilt that feather.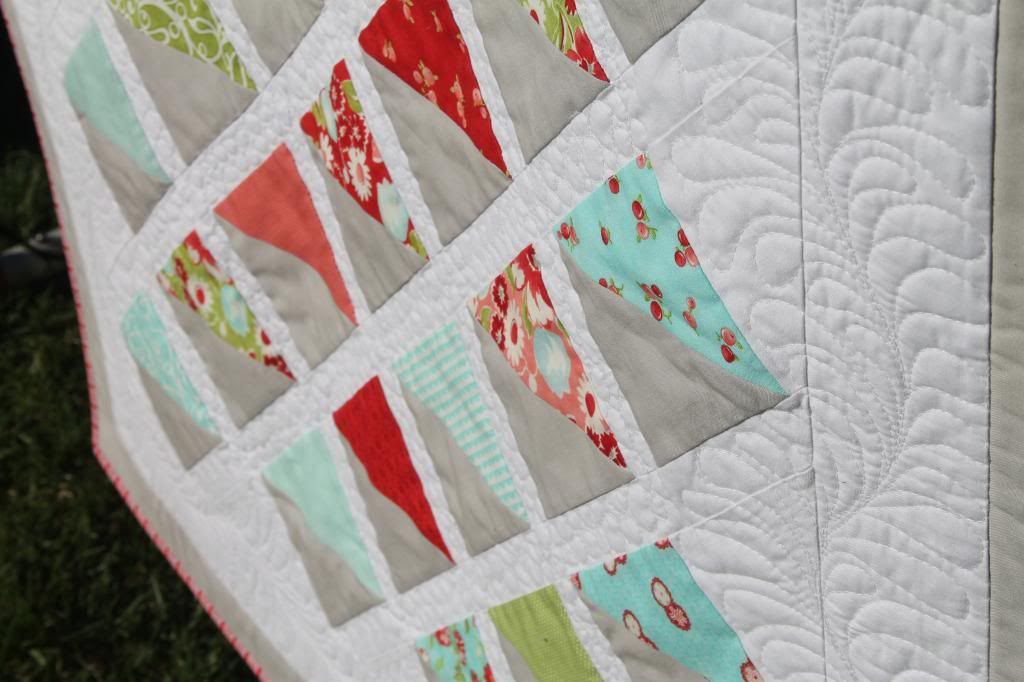 It only took about an hour!
Needless to say I am very pleased with my first free motion feather on a domestic sewing machine.
The back is a piece of Denise Schmidt in lovely aqua, pink and reds, bound with a lovely red and white dotty and stripe fabric from my stash.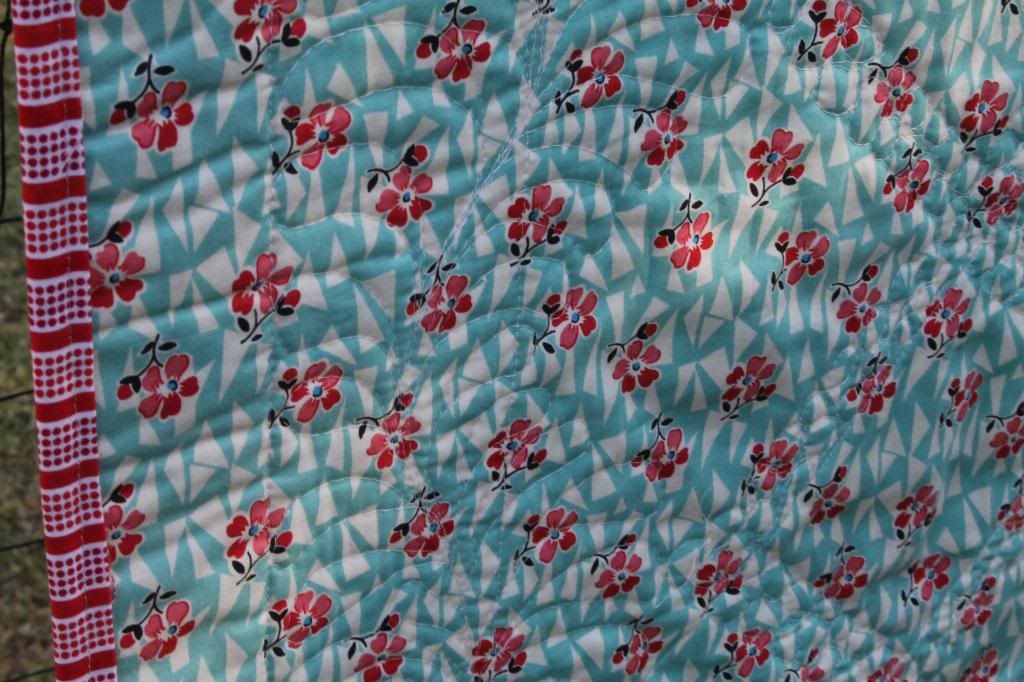 I may not give this one away!