I am so pleased to post a finish.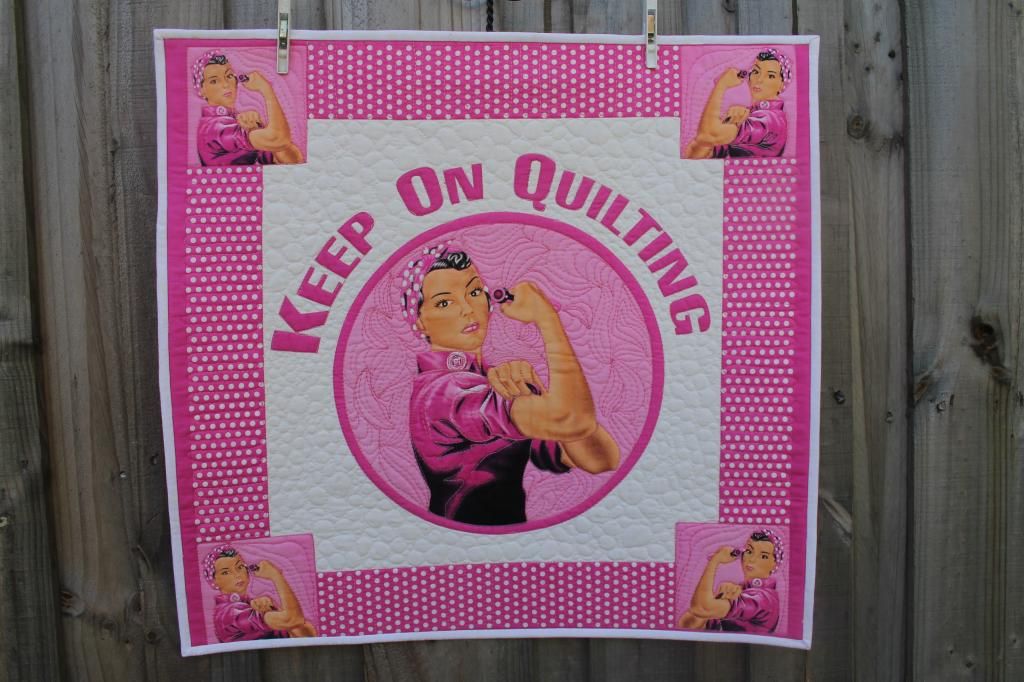 A Rosie panel, it is an iconic image, with a quilty spin.
Playing around with pebbles, straight lines and McTavishing … I have had a blast.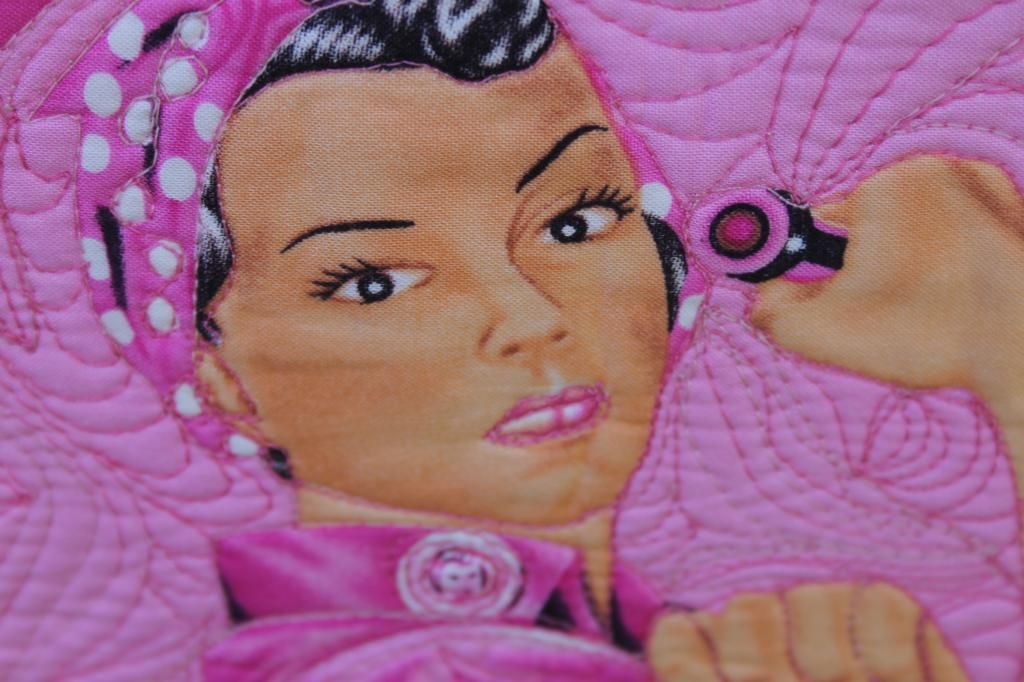 The white pebbles are quilted in Aurifil 50wt, the thread is beautifully lintness ( I love that word) and silky.

I will definitely be using more in the future.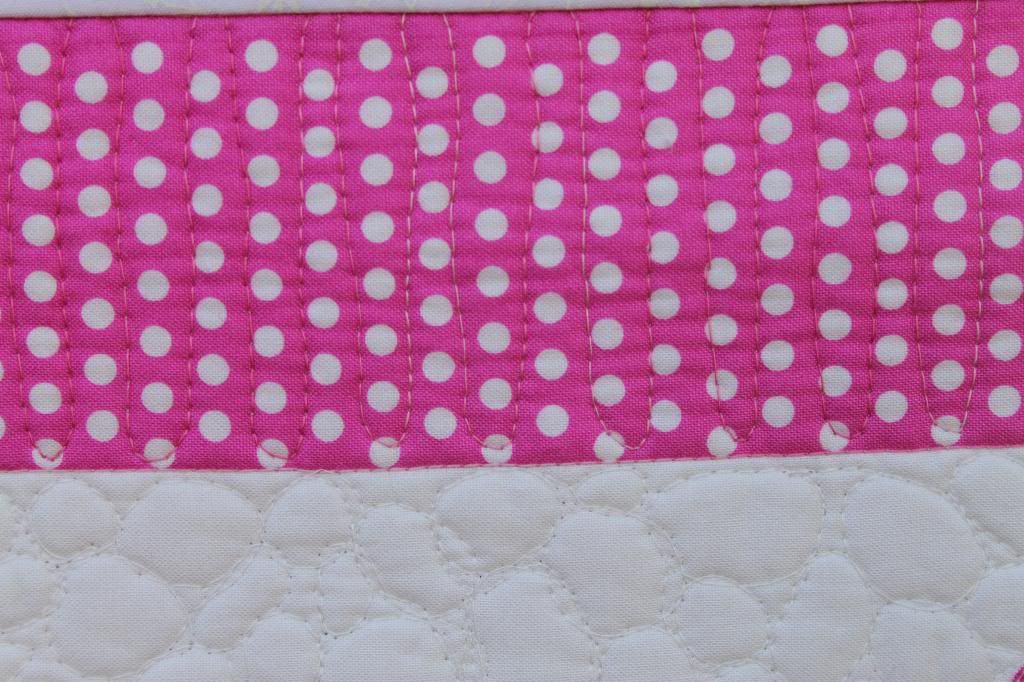 Every time I look at this piece, it makes me smile.